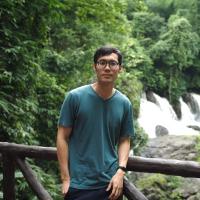 w.thanachol
Participant
1. Why would you choose the cloud server, rather than the physical server?
I would implement the project on the cloud server because of a couple of reasons. Firstly, the most important reason is the lack of IT staff, only IT staff could not develop the on-premises server effectively. The cloud services could bear the risk of maintaining better such as data back up and data security. Secondly, We might not know exactly how many patients or customers will use this appointment service, thus we can adjust the capacity of the cloud server according to services. The cloud server would save a total cost of implementation. However, one consideration is the data privacy of the patients, thus we might choose the private cloud server rather than the public one.
2. What kind of cloud computing service model would be most appropriate (SaaS, PaaS, IaaS)? Why?
On the current situation, we would choose the Platform as a Service model (PaaS) rather than the rest due to a few rationales. We have our own system and workflow in the hospital thus we could develop the software that fit our existing system on the PaaS model. However, SaaS cannot provide us with the ability of software development and IaaS is complex for only staff to maintain.