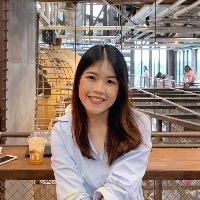 Siriphak Pongthai
Participant
Dear All,
Here is my dashboard Siriphak's Malaria Dashboard based on Malaria situation in Thailand (datasource – malaria.ddc.moph.go.th).
You can choose to filter options on date range, year, occupation, gender, age range, or provinces.
We can easily see infection trends through the line graph. Yet, number of total cases also display in simple numeric figure on top left of the dashboard.
Last but not least, I provided first report date and last (update) report date in order that users will be able to know the date that they will use for filtering date range. In addition, I decided to display malaria species in pie chart with embedded percentage on it. However, if you move the cursor to that area, you will be able to see numbers of infected cases and percentage.
In the middle, I provide google map that users can see overall areas of Thailand, with ranging color from light yellow to dark red.
Please feel free to comment and provide any suggestions!