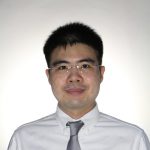 PREUT ASSAWAWORRARIT
Participant
Followings are some of my suggestion to improve your CRF:
– Date format with first 3 letter of month (such as Apr, Jun) may be used to avoid confusing with DD/MM/YYYY or MM/DD/YYYY.
– Selection of study visit (screening, enrollment, follow-up, and unscheduled) can be replaced by 4 separate case-record form for each visit.
– The past medical history regarding endocrine/metabolic domain should be clarified to prevent confusing of their illness. History of influenza virus infection should address the onset within 6 months. Recall bias of participants can be occurred.
– Some parameter e.g., BMI can be calculated during the analysis in order to minimize workload on data entry.
– Grading of injection reaction appreciated me. The standard of the grading for mild, moderate, and severe should be found out.
Well done,
Thank you.