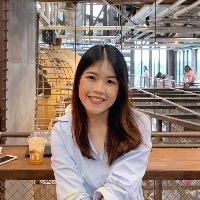 Siriphak Pongthai
Participant
I would decide to do a qualitative study in order to understand the reason why people don't use bednets for prevention of malaria.
First, I will try to review literature with regard to the topic of study whether are there any conclusions or factors reported on why respondents don't use bednets. After that I would go for a semi-structure interview by doing a focus group discussion.
By having focus group participants who are in the studied/exposed community. In addition, asking open-ended questions to allow them answers freely in many directions, and to know their attitudes, feelings and beliefs. However, the answers could potentially lead ones agree and change dynamic of the interview. Thus, researchers should have a well plan structure questions in order to keep on track to the point and conclusion. Nevertheless, an in-depth interview might also perform only for key informants (e.g. community leaders) who could provide researcher for a better understanding and reason on why they don't use bednets.