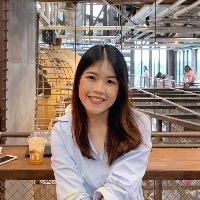 Siriphak Pongthai
Participant
I honestly tell you that my current position/job is not the one that can contribute to the control policy of COVID-19 in my setting. But I would like to share you some perspective that I have learnt during COVID-19 pandemic outbreak.
We strongly and strictly followed Thai MOPH and CDC policy. We ensured that our employees and participants are safe from COVID-19 cluster.
We encouraged people, who are closed contact with confirmed case, to report direct supervisor and self-quarantine. In addition, my organization culture assures privacy and confidentiality of those who confirmed case positive. They did not announce or report individual or unrevealed timeline. This is because they make sure that it is some kind of patient (individual)'s health information, which is sensitive and must not be disclosed, unless individuals will inform by themselves.
The abovementioned considered me what Thai MOPH did during an early outbreak, by revealing personal timeline publicly which it could make one's stigma for the whole life. Unlike when the number of cases escalated, timeline revealing process was missing. At this point, human right should be taken into account for protecting and respecting individual. Nobody wants to be infected and blamed publicly. Nobody wants to have stigma through the whole lifetime because he/she got infected unintentionally. If the government started raising awareness and community engagement to participate in control measures, it would be better than what happened in Thailand during 2020-2021.