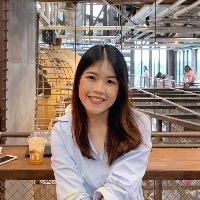 Siriphak Pongthai
Participant
Universal Coverage Scheme (UCS) in Thailand which was also known as "Gold card" (บัตรทอง) or "30-baht", which patients had to pay 30 baht copayment per visit. As my understanding, nowadays, patients don't have to pay anything. They can go to any hospitals with their citizen ID card so, they can get access to healthcare. The scheme aims to provide universal health care as fundamental right for Thai citizens.
What works: Thai citizens can easily access to health services which are not only improve their quality of life but also financial saving.
What needs to be done: Government and parties involved in UCS should increase patients' promotion and awareness of direct costs that are responsible by the National Health Security Officer (NHSO). As I was a pharmacy internee, I noticed that patients received full basket(s) of prescribed medicines and they paid for nothing. Sometimes healthcare providers didn't ask if patients have medicines left at home, but a computer program automatically calculate based on dose(s)/day until next follow-up visit. They had no idea how much did the medicines they had received cost. Therefore, they can just easily do not comply with what physicians advised and consequence caused poor medication adherence. Accordingly, the diseases cannot be controlled.
Strength: I think this scheme brought me equitable the most. Regardless socioeconomic status, all Thai citizens have the same right to get access to health services.
Weakness: As I mentioned earlier, the direct costs will be higher without patients' awareness, in which resulted in rising NHSO's expenses. In addition, workforce and workload is another concern that I can think of. Since everyone has same right to come to hospital, such as COVID-19 outbreak, healthcare providers were overwhelmed by a surge in number of COVID-19 infected patients who required treatment and care.