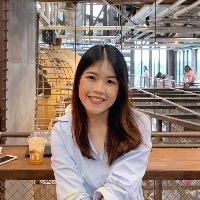 Siriphak Pongthai
Participant
Maternal mortality rate (MRR)
Definition: the number of maternal deaths during a given time period per 100,000 live births during the same time period.
Calculation: (Number of maternal deaths/Total live births) * 100000
Main usefulness: MRR is an indicator reflects on the capacity of health systems that effectively prevent complication during pregnancy and childbirth. In addition, MRR is considerable on overall health status or quality of life and key indicator of health care access and socioeconomic development.
Neonatal mortality rate (NMR)
Definition: the number of infants dying within the first 4 weeks or up to 28 days of life per 1,000 live births in a year and geographical region.
Calculation: (Number of deaths under 28 days of age/Number of live births during the same period) * 1000
Main usefulness: NMR is an indicator of quality of care at birth in a country. It is also an indicator for child health and wellbeing. As well as MRR, it reflects socioeconomic development and access that children have basic health interventions.