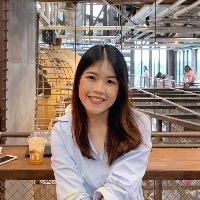 Siriphak Pongthai
Participant
If I were in charge of sharing data set of my country, I would consider sharing data set. By looking from the above, data sharing has pros over cons. However, there are my factors that needed to consider and ensure that data is safe to be shared.
My first concern is data security, including privacy and confidentiality, which could lead to right violation. We have to make sure that when we collected data, subjects acknowledged or consented that some of their data will be shared. Yet, prior to share data, personal identifiable must be de-identified first. Especially for an emergency or outbreak situation that needs data to be analyzed for a specific outcome.
Data security is another aspect that we have to count for data sharing. If everybody is able access into the data set, there are also chances of data leak and breaching. Therefore, limited access for some dataset must be implemented. For example, data that will be use among hospitals in the country, only those authorized from hospital will have access into dataset. However, we also have to concern of standardized format among hospital so that we can make sure interoperability between systems.
In addition, we must have data control mechanisms. This means that some data is available, but for some people that need to use it. For example, researchers send request form electronically for dataset A, when they meet criteria for dataset A. The dataset A then can be shared to researchers. Nevertheless, it has to be agreement and commitment not to forward data to others or use it for other purposes.
Furthermore, to maintain quality and integrity of data, we should perform data validation periodically to make sure that the data is kept originally and has not modified by someone else.