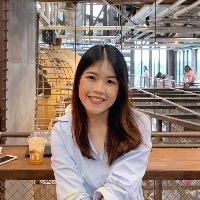 Siriphak Pongthai
Participant
All the four steps recommended in the articles are good for fighting corruption, but I would like to add and modify something in those four steps. Some of those steps are practical in my organization as well:
– Having key stakeholders: the organization should have reporting system on corruption report. In my setting, employees can send an email or call to the team on what we have heard or have saw that can be misleading to corruption. By blowing the whistle on corruption, I believe people will not be reluctant to speak out what they know.
– Prioritize action: by having this step, we will know which problem or concern should be taking into account and which to develop solution or draw attention to. By having what matter most could make it easy to reach and solve the problem. The key stakeholder then can investigate into the point of report.
– Take a holistic view: this is a good step by seeing the overall picture rather than focusing on one particular spot or department. We should better have a third party come in part of investigation. To make sure that the things that was reported is not come from their own political issue within department/organization.
– Research community sets out: this is good by having outsource or organization conducting research on corruption to reveal what information they have retrieved. This could terrify those who corrupted somehow. In addition, I think this method could prevent future corruption in organizations as well. In my organization, they always have annual organizational survey which we can report on conflict, equity, or ethical behaviors of colleagues, supervisors, and workplace.