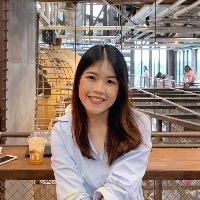 Siriphak Pongthai
Participant
Let me introduce you to the system when I worked at a hospital particularly in Oncology Pharmacy Department. Most of oncologists are familiar in writing chemotherapy order regimen as well as progress note. However, chemotherapy and biotherapy are considered as highly toxic and hazardous drugs to cytotoxic classification.
This kind of drugs need safety handling since transporting, preparing, and administering. As oncologist prescribed by writing, then assistant pharmacist and pharmacist are helping in transcribing an order (drug name, dosage, route of administration, frequency, etc.) into computer system. This step of transcribing can easily bring on medical error "Transcription Error" due to illegible handwriting or human error thus consequently caused harm to patient.
Therefore, the department has developed an electronic ordering system by creating classification of cancer, cancer stages, standard chemotherapy/biotherapy regimen, automatically calculated dose by BSA, next cycle date, provided pre-medication, home medication, follow-up date, and prerequisite blood testing.
In the early stage of system implementation, the rate of using are very low because oncologists were not familiar with electronic version but we extremely encouraged them to use because this is not only reduce medication error but also enhance standard care and safety for the patient. Two years passed by, the rate of electronic order used is gradually increased.
I think the barriers were stability of the system, familiar of the system to users, user friendly, completeness of regimens available for physicians, and the most important is how users accept the system.
Lastly, by implementing electronic ordering system, we can analyze data and speculate trend as well as rate of drug dispensation. We can also use this information as part of drug inventory management to prevent drug shortage that caused delayed treatment for patients.