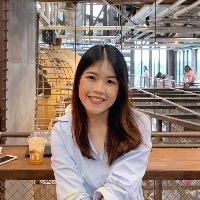 Siriphak Pongthai
Participant
I am not directly working in the government healthcare sector. However, the STEEP factors I noticed during COVID-19 pandemic are following:
Social:
– People have more awareness in social distancing to prevent spreading of the disease.
– Government raised important of vaccination campaign to enhance people to go vaccinate to reduce severity of the disease.
Technologies:
– By adapting into telework situation, most of people have experienced more in virtual meeting.
– Telemedicine implementation becomes more popular after COVID-19 outbreak.
Environment:
– Waste disposal management, particularly excessive used of PPE, gloves, disposable masks, and other infectious wastes.
Economic:
– High demand of masks, alcohol, and some categories of medicine caused product shortage. So the price of those goods were higher than before.
– COVID-19 caused less people traveling and spending, this significantly affected labor market/workers' income and some jobs employment.
Political:
– In order to prevent the spread of the disease, Thai government decided to make urgent matter for COVID-19 pandemic. Emergency decree (curfew) was announced to be effective by Thai government thus this affected people living in Bangkok and vicinity. Consequently caused changing in operation hours for work, local and public transportation.
– Provided more budget in medical care and vaccine supply.