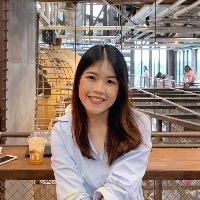 Siriphak Pongthai
Participant
In my opinion both, Prime Minister Lee Hsien Loong and President Trump, were doing good at delivering the speech. However, they have something different in six principles of CREC, recommended by the CDC.
Be First: PM Lee was quicker in announcing the pandemic situation.
Be Right: Both provided recommendations follow the medical guidance. PM Lee emphasized on self-isolation so doctor can take care critical ill patients. President Trump mentioned on school closure, social distancing, reduce large gathering, as well as good hygiene.
Be Credible: Both of them informed what they are doing step by step clearly. Their speech somehow could enhance the public trust due to the information given.
Express Empathy: PM Lee expressed the way he understands when people get infected that can cause anxiety. He also mentioned that infected people should not be blamed. In addition, his eye contact, vocal expression, body posture, gestures, and facial display were more humble than what President Trump did. However, President Trump concerned non-medical involved which is business sector. He also announced the actions involved those effected by Coronavirus disruption.
Promote Action: In some part of their speech, both provided key messages in how to control the spread of the virus e.g. avoid nonessential and clouded area. PM Lee exemplified that he canceled his leadership party to prevent the spread of the disease.
Show Respect: Personally, I think PM Lee showed respect better than President Trump. This is because President Trump mentioned to other countries which are China and Europe that caused acceleration in number of infected in America.