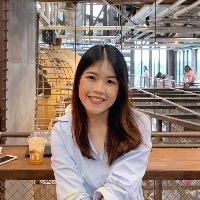 Siriphak Pongthai
Participant
From my point of view, I think Thailand is doing good at start implementing digital health policy and handling with this COVID-19 pandemic. However, based on the themes proposed, including Team, Transparency and Trust, Technology, Techquity, Transformation. I personally think Thailand still need to improve all of them.
Team – there were so many applications launched by many stakeholders and government sectors.
Transparency and Trust – because of the current government, it makes Thais aware of their own personal data inputting into the system, regarding the security and confidentiality.
Technology – since there were more than one government application launched out. It seems like there were no interoperability between the system in sharing data. It caused redundancy data inputting between applications.
Techquity – superficially, it seems to be no techquity in Thais but in reality, it is not. There are still gaps between generations which cause inequalities of utilizing digital health services. Nowadays, the information technology world is moving very fast. Some of old generation or even new generation cannot keep up with new developers and trends. In addition, the cost of accessibility to use services and devices are still high when compare with the standard labor cost. This issue needs a policy to work in order to enhance access to digital health services.
Transformation – as I mentioned earlier, the applications required data input redundantly. It seems like there is no data sharing standards between each platform.