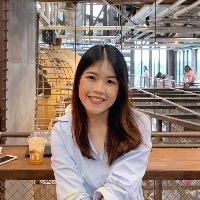 Siriphak Pongthai
Participant
The disease outbreaks that were declared as PHEIC are monkeypox, COVID-19, Kivu Ebola, Zika virus, Ebola, Polio, and H1N1 (swine flu). The outbreaks raised concerns because they met >/= 2 criteria of the following:
1. Is the public health impact of the event serious?
2. Is the event unusual or unexpected?
3. Is there a significant risk of international spread?
4. Is there a significant risk of international travel or trade restrictions?
In my opinion, I think a disease that potentially led to PHEIC, in the future, is an infectious disease caused by mutated strain of viruses. Because people can move from one country to another within a day or an hour, this can increase overall risk of international spread very fast and deemed to be high. In addition, to be declared as PHEIC, a condition of disease potentially escalates the threat level which it possibly has no definitive treatment and causes life threatening.