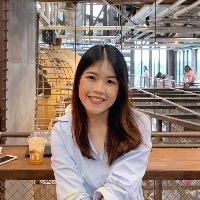 Siriphak Pongthai
Participant
I could think of digital technology development of wearable device "apple watch" on fall detection feature. With fall detection enabled, once an apple watch detects a hard fall, it will automatically connect and send a message to emergency contact.
Once you are falling, the watch detects that you're moving, it waits for you to respond to the alert and won't automatically call emergency services. If the watch detects that you're immobile for about a minute, it begins a 30-second countdown, while tapping you on the wrist and sounding an alert. The alert gets louder, so that you or someone nearby can hear. When the countdown ends, it will make the call automatically.
After the call ends, the watch sends a message to your emergency contacts with your location letting them know that your watch detected a hard fall and dialed emergency services.
The technology is very useful when you use it in the right way. I would like to share this fall detection feature has already saved one's life in the real world setting
Police officer shares firsthand experience with 'cool' Apple Watch fall detection feature