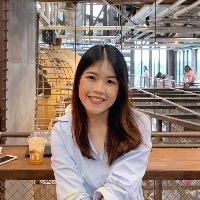 Siriphak Pongthai
Participant
1) How can surveillance help to detect and control the disease?
Answer: Surveillance is an ongoing process for data collection, analysis, and interpretation. It helps in detecting, responding, and preventing the disease outbreaks in timely manner. In addition, surveillance helps in monitoring disease burden, providing and interpreting data for disease control and management.
2) Should we conduct active or passive surveillance or both for the disease, why?
Answer: I think we should conduct both active and passive surveillances for monkeypox. Since monkeypox had been announced as an outbreak and emerging disease in early May 2022. Monkeypox is classified as notifiable disease surveillance, which is an active surveillance.
As part of passive surveillance, medical professionals, who detected monkeypox confirmed cases, should report to public health agency to conduct disease and data management. Then we can perform active surveillance to identify cases, follow-up, and trace the probable cases. In addition, we can restrict and captured active cases finding within the area of confirmed case population, to find symptomatic patients as well as contact tracing to find those at risk for developing the disease.
3) Which method should be best to identify cases, why?
(a) Cases in medical facilities VS community
Answer: For monkeypox, it fears the population particularly MSM. Patients will go and seek healthcare providers for confirmation and treatment. Therefore, hospital surveillance would be sufficient. Even though symptoms for monkeypox seems to be mild but its predominant symptoms (clinical illnesses) are quite unique and classic. Ministry of Public Health arose monkeypox to their population particularly MSM, and hospital professionals.
(b) Sentinel VS population-based surveillance
Answer: To reduce incident and spreading of the disease. I will choose a sentinel-based surveillance and further define population group/area because monkeypox reported to be found among adults, vast majority identify as MSM.
(c) Case-based VS aggregated surveillance
Answer: By collecting information at individual level (case-based) especially detail on person, place, and time. In Thailand, they're a few confirmed monkeypox cases, it is easier to conduct an investigation on every single case. In addition, monkeypox is needed to ensure every case is reported and investigated, and less likely to miss cases. By knowing contacts of probable, healthcare providers could ask for self monitored for any sign or symptom. But case-based surveillance could be transited to aggregate surveillance once the number of cases becomes large.
(d) Syndromic VS laboratory-confirmed surveillance
Answer: Because we need to stop spreading of monkeypox, syndromic surveillance helps in early detection of an outbreak. We can monitor cases that meet a clinical case definition then we can rapid identification of a cluster of cases. After that we can further investigate by laboratory testing in order to confirm diagnosis and etiology of disease.
4) What dissemination tools will you choose to disseminate monkeypox surveillance information? Why do you choose this/these tools?
Answer: I will choose an ongoing, real-time dissemination tools because this will show real-time data which monkeypox cases information needed to be updated in real-time to reduce exposure of confirmed cases and spreading of the disease.