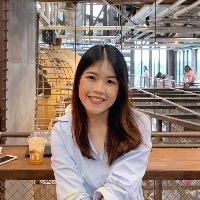 Siriphak Pongthai
Participant
Again, I would like to share one decision support system (CPOE) when I used to work at hospital.
In the hospital database system, there are patient's information such as patient's allergy history, current medications, past medical history, etc.
As I worked in pharmacy department, definitely medications are involved. When I check completeness and correctness for individual patient, there are popup alert for drug allergy or drug interactions. Sometimes patients allergic to shrimp and medicine composes of chitosan so, the popup will help in detecting and preventing adverse event and allergy. However, in some cases, patients allergic to one of NSAIDS but they can take another in the same drug group, the popup is still alert in all steps. It makes physicians and healthcare providers annoyed of this duplicated popup alert because they have to check and acknowledge boxes. This is also called alert fatigued.
Factors that influence decision support system implementation include those HOT-fit framework mentioned in Kilsdonk E, et al. But what I most concern is how organization provide hands-on user training prior to system implementation, how easily IT service or support when providers encounter technical problems as well as how easy of system to user, and how much time providers have to spent on the program.