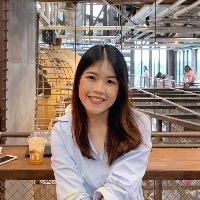 Siriphak Pongthai
Participant
Big data includes patient's data, research study, genomics sequencing data, public records, wearable divide data, search engines, electronic medical records (EMR), smart phones, and social medias.
Characteristics of data, particularly EMR, could fit 10V as following:
– Volume: EMR generated everyday so the quantity of data to be collected and stored are increasing.
– Velocity: since there are hight amount of EMR generated, the time for processing and transferring might be slower due to high volume.
– Variety: most of the time, there are many different types record for example, .pdf file, pictures, videos, or even email.
– Veracity: records must be assured to be used in making decision or intended process.
– Variability: records can be in disparate types, this can cause inconsistence speed of data loading
– Validity: records must be accurate and can be used and analyzed for other purposed.
– Vulnerability: EMR must be significantly considered for confidentiality and security for patient.
– Volatility: the record should be valid because when time passed by, or the next 20 years, the records become essential and needed.
– Visualization: data can be processed and representing in an understandable display.
Data process and act: how data can be representing.
– Value: the data collected can be useful and analyzed for specific outcome.