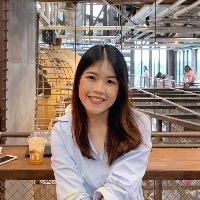 Siriphak Pongthai
Participant
As thematic analyses, there are overlapped in 3 domains for eHealth:
1. Health in our hands: health of individuals which can be self-monitoring, tracked, and informed.
2. Interacting for health: by using IT as part of counseling and interacting between patients and healthcare providers, or among stakeholders.
3. Data enabling health: to use health data collected in order to improve and manage healthcare policy as well as decision making in a national level.
However, definition in my opinion might not be covered as mentioned in Shaw T, et al. Sure thing, eHealth is a combination of Electronic Technology + Health. By applying and integrating information technology into healthcare system. This enables people can get access into healthcare system easily. For example, if the system allows individuals to input their symptoms and information, then automatically analyzed data into a possibly disease or category for seeking specialist. This will reduce initial time of screening and man power. Data gathered from eHealth can be further analyzed into many aspects such as trends of disease outbreak, prevention management, and decision making. However, to make data precise and accurate, data input by individuals are needed to be validated after they consulted or discussed with specialists.
In conclusion, eHealth could be technology which enables individuals sharing their data, yet interacting and communicating with not only physicians but also an organization. Resulted in decision making, and national and policy management. Lastly, for me, eHealth could be summarized "The technology system that facilitated in multiple communications which provided future possibility, enhanced decision making, and improved better outcomes for all".