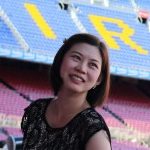 tullaya.sita
Participant
Finally, I can watch your presentation!
Your e-health project is exciting. I think it is a useful model for telemedicine in combination with eHealth. If this project work effectively, it will decrease the OPD visits for consultation and for the second opinion, especially for the patients who already had documentation of diagnosis and prior physical examination.
To make a diagnosis for new problems/cases by telemedicine, the history taking is not enough to make a diagnosis without physical examination.