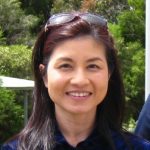 Dr.Watcharee Arunsodsai
Participant
Singapore's story is about the hackers' access to personal information in the health records in government SingHealth.
The method to protect this data breach attack by the hackers may include
1. Traing the staff to use strong, secure passwords, use a complex and unique password for each of their online accounts.
2. Setting the alerting system in the SingHealth for abnormal activities in electronic communication.
3. Act as soon as possible. If the SingHealth see suspicious activity, contact the financial institution involved immediately. If the patient health information including personally identifiable data was stolen in a data breach, let them know that, as well.
4. SingHealth has temporarily banned the staff to access the internet to prevent this phishing via email and cyber-attack.
5. Implement high-quality security software. Install and use a software suite that includes malware and virus protection and always keep it updated.
6. Back up the patients' files and ensure their safety.
7. Avoid oversharing on social media. Never post anything pertaining to sensitive information, and adjust the settings to make the profiles private.