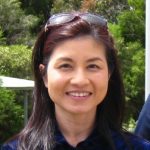 Dr.Watcharee Arunsodsai
Participant
1. Why would you choose cloud server, rather than physical server?
1.1 Increased Security and privacy
Cloud server provides advanced, high-level security features, routine backups and privacy of the patients' data, providing greater data security than that of an physical server. Cloud server can be easier for upgrading and maintenance.
1.2 Centralized Collaboration
Communication with colleagues and patients is accelerated, efficient, and effective. Everyone uses the same files in the same format in the same place, in real-time, improving the hospital services.
1.3 Mobility
The patrients can access their accounts anywhere, anytime. Patients' appointment can be made on multiple devices and in any location with an internet connection.
1.4 Scalability
The hospital can scale up or down the workload size to meet the needs.
1.5 Save Time, Save Cost
Cloud server doesn't require time-consuming software installation and we will no longer be spending money and manpower on IT infrastructure and maintenance. Therefore even we have only one IT staff.
2. What kind of cloud computing service model would be most appropriate (SaaS, PaaS, IaaS)? Why?
SaaS, with its pay per-use business model will be the most attractive economic option especially for small hospital, since the need for full-time IT personnel is eliminated along with the main expenses associated with system hardware, middleware, storage, operating systems and software licenses. PaaS is a viable option for larger healthcare institutions that have the resources to develop their own cloud based solutions. PaaS needs more IT satff to manage application and data. Therefore this hospital have only one IT staff available and PaaS is not feasible and may need more cost to handle.