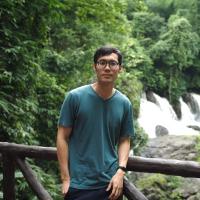 w.thanachol
Participant
Firstly, I agree with Mvidhyagorn that those who feel burnout do not satisfy what they are doing since they do not know the importance of their job. Especially, the frontline people who have multitasking in their routine job, they would burn out since they do not understand deeply why they have to put the data in electronical record rather than paper-based. Secondly, I also have heard that EMR software is not user-friendly. They cannot reduce their workload by converting to EMR because the software does not integrate into every taks they have, yet the redundancy is still. Lastly, frontline staff are not trained sufficiently before system is implemented, many of them do not realize that they could use the information from EMR, thus they cannot reduce their routine job. For example, they keep counting the key performance index manually instead of using that information from EMR. However, we can mitigate these complaints by three stakeholders.
1. The software developer should recruit health officers, doctor, pharmacist, nurse and anyone who have to enter the data to collect their insight and always update the program to satisfy the user experience.
2. The hospital director or executive staff in the hospital would better communicate with frontline officers about how EMR could benefit their organization and how can it can improve the quality of care.
3. EMR training should be conducted intensively to all staff when implementing the software, and give the training to all new staff before they start their job. Thus, they will feel less struggling to learn the EMR while doing their routine tasks.