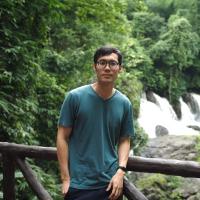 w.thanachol
Participant
There is a project called Detection and rapid response on the respiratory threat (DARRT) in Chiangmai province. It is the web-based application that able to retrieve the electronic health records from public hospitals in Chiangmai. Patients with the ICD-10 diagnosis-related of influenza-like illness which represent influenza-like syndrome will be collected and sent to the central server. The algorithm also analyses to detect the cluster of patients in the community based on the patient's address which we could verify the outbreak earlier and respond rapidly.
The project aims to detect the outbreak faster because in the national-notifiable disease surveillance has rather less sensitive criteria and could detect the patient who was only diagnosed as influenza. The limitation is influenza has various degree of symptoms, mild to severe, hence influenza is rarely diagnosed. This project will generate a signal to detect the cluster of a mild type of influenza which would be diagnosed as a common cold who come from the same village.
The difficulty of this project is it has less specificity, and create false positive signals. The next step of the project should focus on evaluation and how to create a more reliable signal.