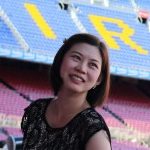 tullaya.sita
Participant
1. Why would you choose cloud server, rather than physical server?
I'd rather choose cloud server rather than physical server. According to the limited IT resource in this hospital, I think putting more jobs and complexity of servers will not appropriate. Furthermore, the cloud server has an advantage on reduced IT costs, minimized time to initiate a new system, minimized the workload of server maintenance, and also updating security safeguards of data.
2. What kind of cloud computing service model would be most appropriate (SaaS, PaaS, IaaS)? Why?
The kind of computing service model should be "SaaS" because of the limited resources of IT personnel in this hospital. SaaS will provide everything that they need, just connected the database and then SaaS will do everything including the application, data storage and management, infrastructure to support, and maintenance of the systems. However, privacy and security of data should be the top-list priority to be concerned.