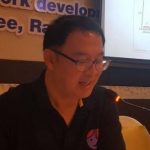 THONGCHAI
Participant
I will choose cloud server, rather than physical serve becase
1. Saving cost in computer resources
2. Can create a new system to use in a short time. Because service providers will provide large resources to support users
3. Increase resource size easily and quickly Makes increasing system resource size such as cpu , strorage , RAM quick and easy
4. Eliminate the problem of information resource system administration Reduce personnel that need to maintain the server system.
And I will choose The type of cloud services "PaaS".Because including platform to developer web-based application , database server , Web Application.Hospital need database server to keep patient appointment data online and use Web Application to manage database server , add , update , view and analize patient appointment.