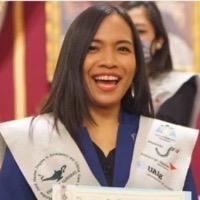 Panyada Cholsakhon
Participant
Implementing electronic information management systems (EIMS) into the existing system will benefits to the Tanzanian ILI sentinel surveillance system in many ways. I would like to share the other two indicators that may changes after this integration.
– Usability: System quality indicators in usability is essential when implementing an electronic surveillance system, as it ensures that the system meets the needs of the users. Integrating the EIMS will significantly impact users because it changes the way they used to work before. Some users are not familiar with using high technology as there might be many level of users working on it. Therefore, system design that compatible with all users is important as it will affect the desire to use that system. The usability features provided in the system will allow users to complete tasks quickly and with minimal effort, benefiting the overall data collection process and system performance.
– Acceptability: Acceptability is the user experience and service quality indicator. When integrating the new systems, it needs to be accepted by users. User experience is another important indicator to investigate the willingness of users to use the system. When users satisfy with the system, they will realise about its usefulness and feel like to participate in this initiation which will then impact overall system performance and outcome.