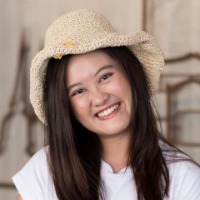 Thitikan Pohpoach
Participant
Information technology can be applied to assist the outbreak investigation process in several ways. I would illustrate the examples according to the steps of an outbreak investigation.
Verification and Preparation
Effective data collection is essential for analytics and efficient outbreak management. It can be a slow process, especially in low-resource settings using paper-based records. Improving data collection with electronic medical records (EMR) and sharing near real-time diagnostic results can leverage surveillance data. Moreover, technology can be utilized to clean data, translate unprocessed data into a structured format, and make it valuable for forecasting.
Describe the Outbreak
Integrating technology into epidemiological data can lead to data sharing in standardized and machine-readable formats. The information then can be used to identify the case definition for surveillance.
Hypothesis and Testing
Data analysis software allows us to develop the hypothesis and create the prediction model. Epidemic forecasts of disease can be utilized for public health decision-making.
Response and Action
Forecasting results must be communicated effectively to ensure they produce actionable insights. One way to deliver scientific data such as epidemiological findings and forecasts on disease spread is through dashboards. A dashboard summarizes and visualizes data in a way that makes it easy to understand what's important and what needs immediate attention. The surveillance data provided by the dashboard can help with resource allocation promptly i.e., healthcare providers, preventive measures, and treatment.