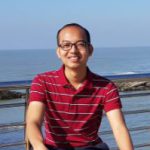 Pyae Thu Tun
Participant
Integrating an electronic information management system into the Tanzanian ILI sentinel surveillance system can have a positive impact on two other important evaluation indicators: functionality and reliability.
Functionality: The electronic system enhances how the surveillance system works by providing automated data entry, data validation checks, and data visualization tools. This improves the efficiency and effectiveness of data collection, management, and analysis.
Reliability: The integration of an electronic system improves the surveillance system by reducing human errors in data entry, ensuring consistent data, and allowing real-time monitoring of data quality. This results in more reliable data for decision-making and analysis.