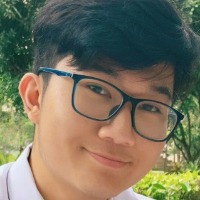 Weerapat Pipithruengkrai
Participant
Information Technology can be applied to each step of the outbreak investigation to assist the outbreak investigation process
Verification & preparation
IT can be used to collect and analyze data from multiple sources, such as EHR, laboratory reporting, and event-based surveillance. This can help to identify and verify clusters of cases and to track the spread of the outbreak.
Describe the outbreak
IT can be used to create and visualize data that show the number and distribution of cases over time. This can help identify the areas that are affected by the outbreak and to track trends in the spread of the disease.
Hypothesis & Testing
IT can also be developed as a contact tracing to track down and notify people who may have been exposed to the infection. This information can be used to test hypotheses about the mode of transmission and to identify sources of infection.
Additionally, using IT to analyzing genomic sequencing data can identify and track the evolution of the disease over time.
Response & Action
IT can be used to develop and distribute outbreak information to inform the public about the outbreak and how to protect themselves.
Moreover, IT can also be used for monitoring the effectiveness of prevention and control measures and to make adjustments if needed.