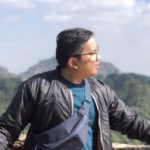 Myat Htoo Linn
Participant
After learning the article that presented digital technologies in public health response, I would love to discuss the "Chatbot" here, although I am of the opinion that it is not the most appropriate tool for COVID-19 surveillance and response.
However, the chatbot can be utilized in various ways to assist with the management of the COVID-19 pandemic by providing timely information, reducing the burden on healthcare systems, and assisting with the management of the virus. I also have experience using chatbots to get COVID-19 information.
How it works: The chatbot's input processing component analyzes and identifies keywords to understand the user's speech or text, and the AI algorithms can recognize the purpose of the interaction. Chatbots can access the databases; for COVID-19-related chatbots, this will involve retrieving information about symptoms, testing centers, and vaccination schedules and providing relevant and coherent information to the users as requested.
Importance: Chatbots can provide information about COVID-19, including symptoms, risk factors, preventive measures, testing locations, vaccination information, etc. It can also screen individuals for COVID-19 symptoms who should seek further medical care or need the test on their own, including the provision of guidance on self-care and symptom management while reducing waiting times. The most important one is that chatbots can assist in contact tracing efforts by collecting information from individuals who have tested positive for COVID-19 and identifying close contacts. This can help in some way to manage outbreaks and responses in public health.