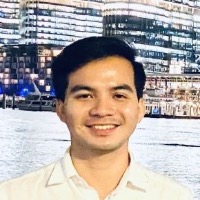 Teerawat Pholyiam
Participant
One of my friend in Singapore has ever used this app and I found further information of concepts from official website (https://www.tracetogether.gov.sg/). Singapore's contact tracing app, it is called "TraceTogether" It was developed by the Government Technology Agency in collaboration with the Ministry of Health.
How TraceTogether works:
Bluetooth-Based Proximity Tracking – TraceTogether uses Bluetooth technology to exchange anonymized and encrypted identification codes with other nearby devices that also have the app installed. When two devices with the app are within close proximity (typically 1-2 meters), they exchange these temporary IDs.
Data Storage and Privacy – the contact data is stored locally on the user's device, ensuring privacy. The temporary IDs change regularly to enhance security. Data remains on the device for a limited time, usually around 25 days, and is not shared with others or the government unless the user tests positive for COVID-19.
Positive Cases Reporting – if a TraceTogether user tests positive for COVID-19, they can voluntarily upload their app data to the Ministry of Health. This includes the temporary IDs of other users they have been in close contact with.
Contact Tracing – health authorities can then use the uploaded data to identify and notify close contacts of the infected person. This helps in quickly isolating and testing those who may have been exposed to the virus.
The importance of TraceTogether lies in its ability to efficiently trace and notify potential COVID-19 exposures, breaking the chains of transmission. It also respects user privacy, addressing concerns about data security and only accessing data when necessary. For its effectiveness, widespread adoption and community trust are vital, making it a valuable tool in Singapore's public health response to the pandemic.