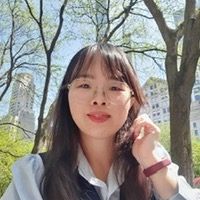 Nichcha Subdee
Participant
In the article, there are several interesting digital technologies that enhance the surveillance of COVID-19. Some of them I have heard of and used before. However, for this discussion, I would like to focus on Stanford Medicine.
In 2020, due to the limited test kits and slow response in the US, Stanford Medicine researchers and collaborative teams conducted a project aimed at using smartwatches and other wearable technologies to detect early signs of viral infection. Basically, when our body fights off an infection, our immune system affects other systems, such as skin temperature, heart rate, or any physiological signal, causing changes. So, the research teams planned to use data from these physiological signals as markers to identify those becoming ill as early as possible.
This digital technology works in a very simple way. Participants had to own a wearable device and download the MyPHD application to their smartphones. When the device detects a change from the original baseline of each individual, the app alerts the participant about the abnormality and suggests they stay in quarantine to observe their symptoms. This can prevent the spread of COVID-19 within the community before the participants develop more symptoms and potentially infect others.
Reference:
https://med.stanford.edu/news/all-news/2020/04/wearable-devices-for-predicting-illness-.html