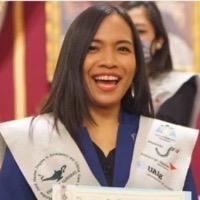 Panyada Cholsakhon
Participant
If I am a health information professional in this situation:
What should I do?
It's really challenging to maintain both professional and personal relationship. In this case, I have to prioritise my professional duty. I will not disclose any of my patient's sensitive information to anyone even she is my best friend, unless I have his consent to do so. Considering the consequences as risks that she might recieve, my classmate, Thitikan's point of view is interesting, many thanks for sharing. I just know about this and I think we should consider also in this perspective as his partner's life is also matter.
Can you interfere with other people or family issue?
I will respect the autonomy and decision-making of my best friend's husband. Although I know his information, I wil not interfere with the family issue, it is the duty of his doctor who order this the test for him will tell the truth to him and advise about the treatment and how to prevent the transmission of disease to his love one.
How will you follow the fundamental principles about right to self-determination, doing good and doing no harm to others?
As a professional, I will do no harm and doing good by not spreading his HIV status and respect his privacy, also support him if he ask for any advices.
Isn't it your obligation and the right of the subject to hold the information?
Yes, follow the principle of patient confidentiality is what health informatics professionals, must do.