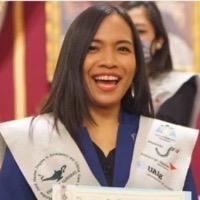 Panyada Cholsakhon
Participant
Of course, yes, I have personal experience at my workplace where Electronic Medical Records (EMRs) were initiated many years ago. We encountered numerous drawbacks that caused staff burnout. First and foremost, the system is still in the transformation period, despite the organization's extensive efforts to improve it. There are several factors influencing this implementation, such as insufficient staffing and financial constraints that require a significant investment.
The design of the EMR system is another crucial factor that convince users to adopt this new technology. One of the reasons why users, including physicians and nurses, complain about EMRs extensively is that, even though we recognize the potential impact on both us and our patients, the current system does not effectively reduce our workload. Duplication of work is a significant burden of electronic documentation. For instance, when doctors enter medication orders using Computerized Physician Order Entry (CPOE), they still have to duplicate their efforts by recording the same information in electronic and paper formats (Doctor's order sheet). These paper records are later scanned and stored in the patient's EMR.
Similarly, on the nursing side, all charting related to patients' EMRs involves nurses. Data quality is important as it involves the care quality and patient safety. Despite having pre-printed format documents available in the EMRs, they still need to complete them by physically writing on the forms and then scanning them. This increases the documentation burden among nurses."
Suggestions:
Designing the EMRs system while considering the needs of the staff can help alleviate staff burnout. User-friendly features and compatibility with their workflows are important factors to persuade them to embrace this change.
Along with the development of the system, it's essential to provide staff with training on how to use them effectively. Setting up a support team, including informaticians, to collaborate in the system's design and provide them knowledge and trainings.
Regularly evaluating the system and continuously improving the EMR system based on feedback from users are essential steps for its success."