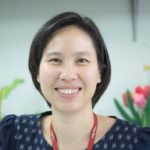 Saranath
Keymaster
Thank Sirithep for sharing the project. This eHealth project is very valuable to assist case management of head and neck cancer, encourage the personalized medicine. Importantly, the system has been validated by clinical experts.
Organization: Information is presented in a clear logical sequence. Your presentation was about 2.30 minutes over the time-limit allowed.
Content: Accurate, provide 2 eHealth domain that the project covered. Complete explanation of the benefits.
Presentation: Great visual-aid. well-communicated, clear audible voice. I like your slides. However, in some slides that you would like to show the screenshot of the system, they were filtered with black color. It would be nice to show the screenshot clearly.