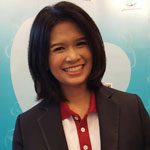 Pimwadee Chaovalit
Keymaster
Hi Abdillah,
You are right to be concerned about outliers. Outliers are ubiquitous in all kinds of datasets! When we are trying to make sense of something, we probably don't want to think too much about exceptional cases like outliers. Because outliers can distort our understanding of the nature of the data.
There is an exception if we want to study those extreme cases, then outliers are important. But for clustering, algorithms that are prone to outliers like k-means or hierarchical clustering need to be treated with care. If we are aware that data has outliers, some may choose to play with inclusion / exclusion of those cases to see if clustering results change.
I hope that makes sense. Thanks for a spark of discussion!
Pimwadee