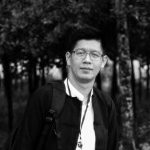 Soe Htike
Participant
The article "Electronic Health Records and Physician Burnout: A Scoping Review" by Muhiyaddin R et al. provides evidence that the use of EHRs is one of the main reasons for physician burnout. The study identified six main causes that lead to physician burnout related to the use of EHRs: EHRs' documentation and related tasks, EHRs' poor design, workload, overtime work, inbox alerts, and alert fatigue.
As I'm not familiar with the clinical settings, I don't have personal experiences with burnout or hear complaints directly. However, based on the information I gathered through learning, it's clear many healthcare professionals find EHRs challenging for several reasons. I think these findings are concerning and should be taken seriously. EMRs have the potential to improve patient care, but they are not currently being used in a way that is sustainable for physicians. I am particularly concerned about the finding that EMRs can lead to decreased patient-physician interaction. When physicians are spending more time on their EMRs and less time with patients, it can have a negative impact on the quality of care that patients receive. These challenges can contribute to stress and burnout.
To reduce this problem, we can consider several strategies:
1. EHR systems should be designed with the end-user in mind to make them more intuitive and user-friendly. This could involve incorporating feedback from healthcare professionals into the design process.
2. Healthcare professionals should receive comprehensive training on how to use EHR systems effectively and efficiently. This can help them feel more comfortable with the technology and reduce frustration.
3. It's important to ensure that the use of EHRs fits seamlessly into healthcare professionals' workflows. This might involve adjusting staffing levels or work schedules to ensure that healthcare professionals have enough time to manage their EHR tasks without feeling overwhelmed.
4. Encouraging healthcare professionals to maintain a healthy work-life balance can help reduce burnout. This might involve promoting flexible work arrangements or providing support for stress management.
5. Healthcare organizations should foster an environment where healthcare professionals feel comfortable discussing their challenges and concerns with EHR use. This can help identify issues early and allow for timely interventions.
I believe these strategies could help mitigate some of the challenges associated with EHR use and reduce the risk of burnout among healthcare professionals.