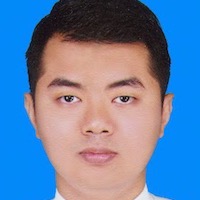 Zarni Lynn Kyaw
Participant
Dear Arjan,
Thank you for your insightful comment. Here are my initial thoughts.
Whether to include multiple stages of infection: The model is being used to simulate the long-term dynamics of HCV transmission and the impact of different interventions, then it may be necessary to include multiple stages of infection, such as acute infection, chronic infection, and liver disease.
Varying the beta: The beta parameter represents the transmission rate of HCV. It is important to consider how beta may vary in different populations and settings. For example, beta may be higher in populations where there is a high prevalence of HCV and where there is high-risk behavior, such as sharing needles. It may also be higher in healthcare settings where there is a risk of accidental exposure to HCV-infected blood.
Modeling the impact of control measures: There are a number of different control measures that can be used to reduce the transmission of HCV, such as needle-sharing prevention programs, harm reduction programs, and treatment as prevention. The impact of these control measures can be modeled by multiplying the beta parameter by a reduction factor. This reduction factor would depend on the coverage and efficacy of the control measure.
Please let me know your thoughts.