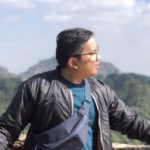 Myat Htoo Linn
Participant
During this discussion, I got the insights that public health informatics professionals need to initiate or support the development of applications that can be beneficial for outbreak monitoring and management, especially in Myanmar.
Example of the existing project:
Rather than using the application during epidemic and disease outbreaks, I would like to discuss one IT project in which I was involved which is an electronic Logistics Management Information System (eLMIS) that used m-Supply software for health commodities at different levels of health centers under MoHS in Myanmar. This is an open-source supply chain management software primarily designed for managing health commodities in low-resource settings, such as healthcare facilities and organizations in developing countries.
Problems or limitations of the project:
As far as I have had experience using it, there are challenges associated with its implementation:
Infrastructure and Connectivity: Most of our health facilities are low-resource settings with limited internet connectivity and IT infrastructure. Implementing mSupply requires these facilities (i.e. computer, modern, internet, etc.) to support the software and this was one significant challenge.
User Acceptance: There had been some resistance to change and reluctance to adopt new technology also hindered the successful implementation of this project.
Complexity: Coordinating between multiple entities of various health commodities, levels of healthcare facilities, manufacturers, suppliers, distributors, and healthcare providers with the use of software and system development was challenging.
Data Quality: In my experience, this was very difficult to receive accurate or complete data entry and report at the software for various reasons which leads to stockouts or overstocking, which may have serious consequences in healthcare.
What knowledge and skills of health informatics could help improve the project?
I think using a range of knowledge and skills in health informatics that could improve to the success of such a project:
Project Management: The first and most important one is to apply the project management skills including planning, resource allocation, risk assessment, and monitoring progress for this project.
Training and Education: We will need to provide the proper training and educational materials to equip healthcare staff with the skills to use mSupply effectively including computer literacy.
User-Centered Design and Communication: I think the development of a user-friendly interface and functionality for the healthcare staff and effective communication for conveying project benefits to the stakeholders can enhance user acceptance and usability.
Interoperability and Domain Knowledge: A deep understanding of the operations and healthcare interoperability standards (such as HL7) can facilitate the integration of mSupply with other multiple entities.
Data and Information System Management: This is essential to know software deployment, and the processes of data entry, collection, storage, analysis, and reporting are essential for the proper management and application of health commodities information.