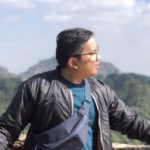 Myat Htoo Linn
Participant
Yes Ajarn, as Ko Pyae discussed, this was difficult to identify the specific application utilized for COVID-19 monitoring and response in Myanmar among the public. I didn't also have the experience of using an outbreak monitoring application.
Regarding the information system, there had been only a few private-sector individuals and teams took the initiative to establish a network for data collection through telephone or personal inquiries for the COVID-19 information and resources such as testing centers, private care facilities, quarantine sites, and oxygen available locations at that time. As I had experienced as a member, we had to collect the information through telephone interviews per our assigned townships, subsequently, we collated this data on a shared Google Sheet that was accessible to all team members. This consolidated information was then disseminated through widely used social media platforms like Facebook, which played a significant role in disseminating COVID-19 response information to the public.
COVID-19 surveillance dashboards were also developed by some private-sector and also the Ministry of Health and Sport (MoHS) at that time as part of the information system but this was also limited accessibility to the general public.