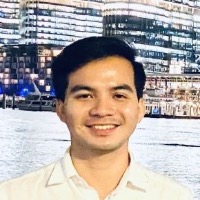 Teerawat Pholyiam
Participant
Hi Khun Teeraboon,
During the pandemic, I totally agree that Telemedicine was very helpful option to provide health care and avoid physical distancing.
As your career is performing as a frontline health care worker, may I please ask a question?
I found that telemedicine has the limitations to conduct an in-person physical examination, based on your experience. How did your team at the hospital perform and assess the patients if they may be required to do health assessments e.g. blood test, urine test or 12-lead ECG or whatever that need to be conducted in person?
As I have no experiences in frontline health care working, this would be really appreciated if you do not mind to share krub. Thanks in advance!