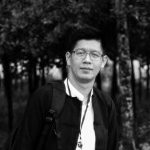 Soe Htike
Participant
In Myanmar, I used a DHIS-2-based web application aimed at contact tracing during the COVID-19 pandemic. This app tracks individuals who have been near confirmed COVID-19 cases.
Problems or Limitations of the Project:
Data Integration: The app faced challenges integrating data from various sources, such as multiple healthcare facilities, testing centers, and private hospitals, leading to delays and inaccuracies in contact tracing.
Privacy Concerns: Users had concerns about data privacy and security, which can hinder adoption and cooperation.
Limited Analytics: The app lacked advanced analytics capabilities to identify potential outbreaks and hotspots proactively.
How Public Health Informatics Knowledge and Skills Could Help:
Data Integration and Interoperability: Public health informatics experts could develop data integration strategies and implement interoperability standards to ensure seamless data exchange between healthcare systems and the app. This would enhance the accuracy and timeliness of contact tracing.
Privacy and Ethical Considerations: Experts in public health informatics could design and implement robust privacy protections and data governance frameworks. They could ensure that the app complies with relevant regulations and follows ethical guidelines, thus addressing privacy concerns and building public trust.
Advanced Analytics: Public health informatics professionals could implement advanced analytics algorithms within the app. This would allow real-time data analysis to identify potential outbreaks and high-risk areas, enabling more effective outbreak management strategies.