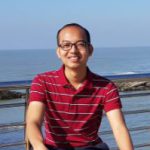 Pyae Thu Tun
Participant
A healthcare data dashboard is really important because it helps doctors and administrators see complicated data easily. In a busy and data-heavy healthcare world, these dashboards let us check on patients, machines, and important numbers in real-time. This means we can act quickly and make smart decisions. Dashboards also make things clear by showing trends and important information, making it easier to diagnose, plan treatments, and use resources better. They save time by not having to look for data the hard way, making patient care better and hospitals work smoother.
To design an effective dashboard, I will consider the following:
1. Prioritize user needs and preferences.
2. Ensure seamless data integration from various sources.
3. Enable real-time updates and interactive, intuitive features.
4. Focus on security, scalability, and mobile responsiveness.
5. Incorporate effective data visualization and relevant KPIs while providing user training and feedback mechanisms for ongoing improvement.