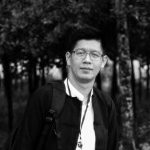 Soe Htike
Participant
A dashboard for data visualization holds significant importance in public health, especially for monitoring and surveillance of infectious disease outbreaks. Dashboards provide real-time updates on the spread and severity of infectious diseases. Dashboards are a common platform to communicate vital information to diverse audiences in an easily understandable format. Timely and accurate information presented through dashboards assists healthcare professionals and policymakers make informed decisions regarding resource allocation, intervention strategies, and emergency responses.
Characteristics of the dashboard I considered are –
(1) It should display essential indicators related to public health.
(2) It should have a user-friendly interface.
(3) It should provide real-time updates and data feeds to ensure users can access the latest information.
(4) It should utilize data visualization techniques such as maps, graphs, and charts to represent complex data patterns visually.
(5) It should be mobile-compatible, allowing users to access critical information on the go, especially during emergency situations.