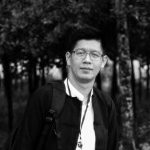 Soe Htike
Participant
In my experience of malaria surveillance, it's clear that parallel and various information systems, including traditional paper-based methods and digital platforms, have faced challenges such as data inconsistency, delayed response to outbreaks, and uneven resource allocation due to fragmented systems.
From my perspective, the fragmentation of surveillance systems remains a significant issue. Many areas in the country still lack an integrated, real-time system that can efficiently collect, process, and analyze data related to malaria cases.
There's a compelling need for a unified Information System tailored for malaria surveillance to address these challenges. Such a system could provide a standardized platform for healthcare providers, government agencies, and private organizations to report and access accurate, real-time data. This would significantly enhance timely decision-making processes.
A robust Information System that ensures data governance among all stakeholders, bearing in mind data privacy, would streamline data collection and reporting and facilitate data analysis, allowing health officials to identify trends and patterns. It could also aid in coordinating efforts among different stakeholders and enable seamless information sharing. So, all the public and private agencies should aim to achieve interoperability that allows a comprehensive overview of information. By integrating various data sources into a single system, we aim to provide decision-makers with a holistic understanding of malaria dynamics at the local level.