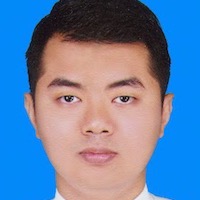 Zarni Lynn Kyaw
Participant
Disease topic: Hepatitis
Scope of research: South East Myanmar (Karen)
Research question: What are the key factors that contribute to the transmission of hepatitis C in Myanmar?
Some keywords that I could use to search for relevant literature:
1) Mathematical modeling of hepatitis in Myanmar
2) Transmission dynamics of hepatitis in Myanmar
3) Hepatitis C treatment in Myanmar
4) Economic impact of hepatitis in Myanmar
After a quick search using those keywords in PubMed, there are very little research done using mathematical modeling in Myanmar but there are more than 40 articles on Hepatitis treatment.
I found one specific paper which relate to my research question. Hepatitis C elimination in Myanmar: Modelling the impact, cost, cost-effectiveness and economic benefits
Having done a preliminary paper search I believe that there are 4 main domains in the knowledge gaps that I can help fill, if I were to conduct a mathematical modeling paper on hepatitis in south east Myanmar.
Assessing the impact of interventions:
I could use mathematical modeling to assess the impact of different interventions, such as vaccination programs, treatment programs, and public awareness campaigns. I could model the spread of hepatitis C in Myanmar under different intervention scenarios, to see how the number of new infections would be affected.
Estimating key parameters:
I could use mathematical modeling to estimate key parameters, such as the transmission rate of hepatitis or the effectiveness of various intervention. This information could be used to improve the design and implementation of interventions.
Better understanding the transmission:
I could use mathematical modeling to better understand the transmission dynamics of hepatitis. I could model how the virus is transmitted through different routes, such as blood, sexual contact, or mother-to-child transmission.
Impacts of external factors on transmission:
I could use mathematical modeling to study the impact of external factors on the transmission of hepatitis. I could model how the spread of hepatitis would be affected by changes in the population, such as the number of people who are infected with HIV.