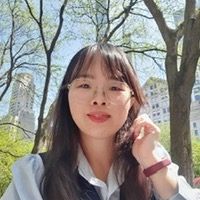 Nichcha Subdee
Participant
Certain hospitals in Thailand have already developed applications allowing patients to receive appointment reminders, reschedule appointments, access telemedicine services, and facilitate swift smartphone payments. However, an absence in these apps is the feature to request and access complete medical record histories.
I used to request my own medical record and it took about 2 weeks to get all my needed documents because the staff had to submit the request to different departments, and it cannot be done in a few days.
As a keen traveler, I envision the convenience of an all-in-one travel planning app. Presently, trip planning involves juggling multiple applications for discovering attractions, restaurants, flight or train or car reservations etc. While creating a native app might demand more money and time upfront, the benefits are evident. This includes offline functionality, ensuring data security, and optimizing device features like GPS and real-time notifications.