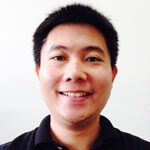 Chawarat Rotejanaprasert
Keymaster
Hello both,
Thank you, Farhan, for assisting your fellow classmate. As Farhan mentioned, the R-INLA package is not available on CRAN due to its reliance on external C libraries, making it challenging to build binaries. To install the package, you must use install.packages() while adding the URL of the R-INLA repository.
In section 1.4 of the weekly lesson, you can find an example of how to install the stable version of the package using the provided R command.
Please re-visit: https://mu-informatics.org/courses/statistical-methods-in-spatial-epidemiology/lessons/introduction-to-r-inla-activities/
Hope this helps! Please let us know if you have further questions.