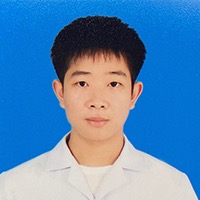 SIPPAPAS WANGSRI
Participant
1. What factors contribute to the high incidence of drug-resistant Tuberculosis in an area?
To answer this question generally, in Thailand, I've found that drug-resistant TB most commonly results from inappropriate use of antibiotics. I also recently found out that "Levofloxacin", which also one of the alternate regimen for MDR-TB, is also openly sold in some pharmacy store without prescription for "sore throat". It is highly possible that in the future, there will be much more incidence of antimicrobial resistance.
2. If your living area is identified with a high risk for MDR-TB, what is your idea (regarding intervention strategies) to reduce the risk?
I think we should identify and isolate those who have MDR-TB and put the resistant-strain on watchlist.